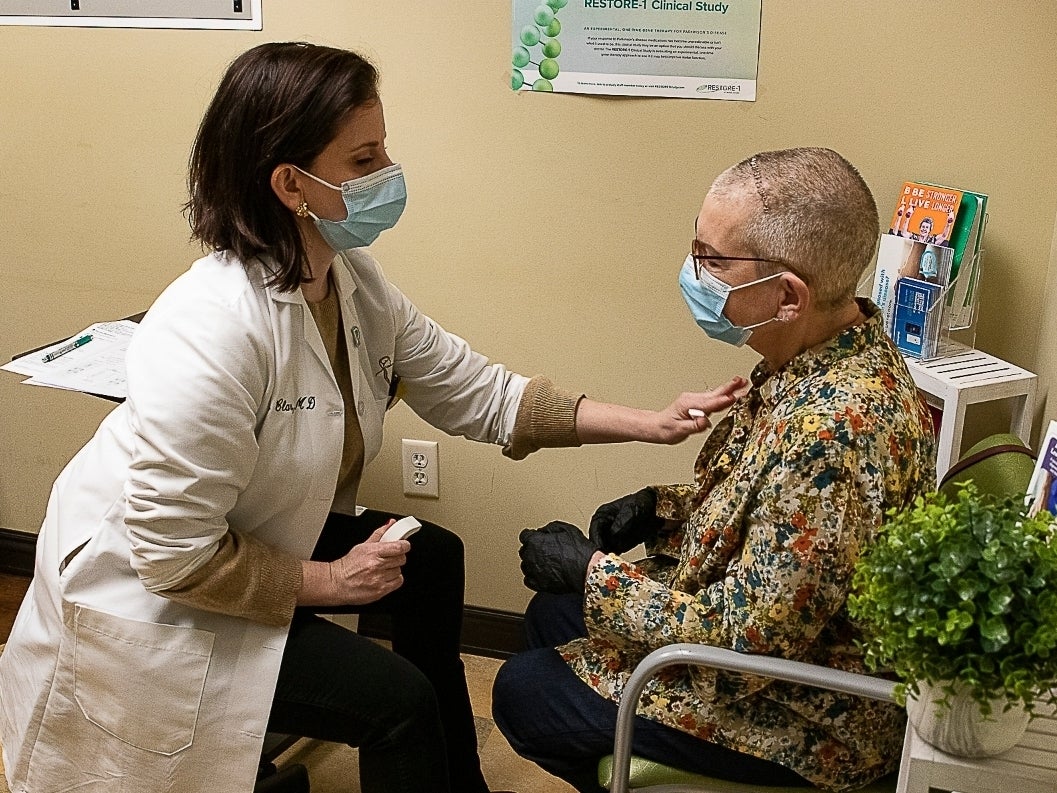 NEWARK, NJ — Susan O'Rourke has a gift: she can see hope where others see depression. Now, the president of Newark-based nonprofit Artfront Galleries is harnessing that ability to find a new pathway forward from her battle with Parkinson's disease.
O'Rourke, an expert at the "business of art," has spent the past several years helping to coordinate pop-up installations in empty storefronts across Newark. Her efforts have shone a spotlight on some historically underappreciated areas of the city, such as the Lower Broadway neighborhood.
Like many other nonprofits in New Jersey, Artfront Galleries has since pivoted to cope with the coronavirus pandemic, setting up a virtual gallery that can be accessed online.
O'Rourke has also learned the value of adaptation while living with Parkinson's disease, a disorder of the central nervous system that affects movement and often includes tremors.
Her diagnosis came about five years ago – just after she joined Artfront Galleries and met her future husband, Timothy Dingman, the group's founder.
This story is an excerpt from NJ Patch. Please visit the NJ Patch article for the full text.