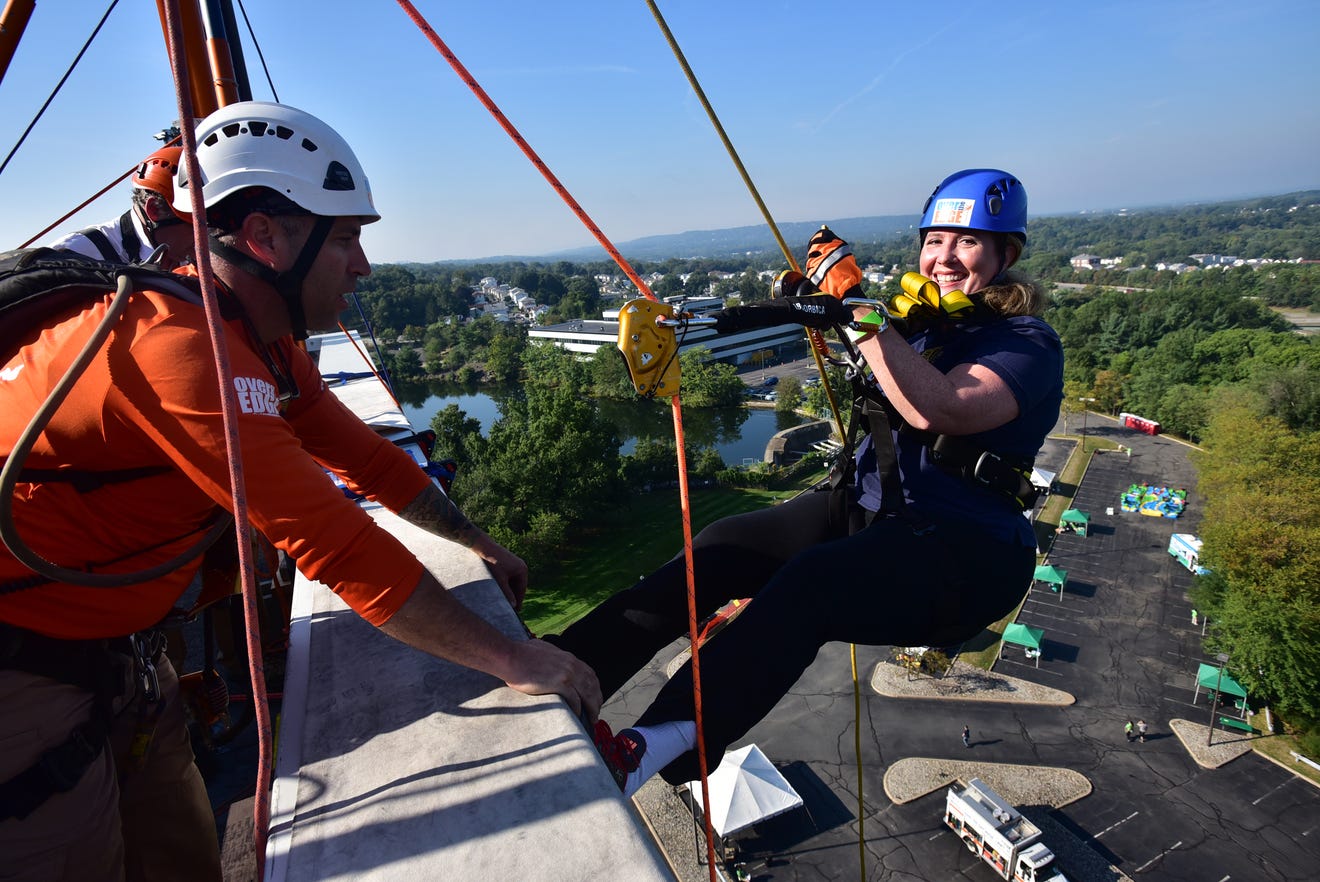 Holly Schepisi, assemblywoman from River Vale, rappelling from a Woodland Park building in September 2015 after recovering from brain surgery.
On a Saturday in March, Assemblywoman Holly Schepisi felt her left arm go numb. It was cold out, and she'd just given a speech at a rally to oppose oil trains crossing the Oradell Reservoir. Soon she felt like her tongue was swelling. She quietly excused herself.
At home, she felt "as if the synapses in my brain were misfiring," she said. It was like "someone was pressing Bubble Wrap in my brain." As she sat with her young son, her left side went numb.
"I felt like I was in the movie 'The Matrix,' popping in and out of reality," she said. She jumped out of her chair. "Something is really wrong," she told her husband.
But then her cellphone rang: Their 11-year-old daughter needed a ride home. Schepisi's husband couldn't drive because he'd just had shoulder surgery to fix a recent skiing injury. She calmed herself and set out.
Inside a coffee shop in Westwood a few minutes later with Kayla and her friend, the symptoms returned. "I don't want to scare you," she told the girls, "but I'm going to drop you off at the end of the driveway. Tell Daddy that Mommy had to drive herself to the hospital."
Minutes later, Schepisi walked into the emergency room, and told the nurse, "I'm fairly certain I'm having a stroke."
Within the hour, she was diagnosed with a probable brain aneurysm.
Read more from the original story at NorthJersey.com