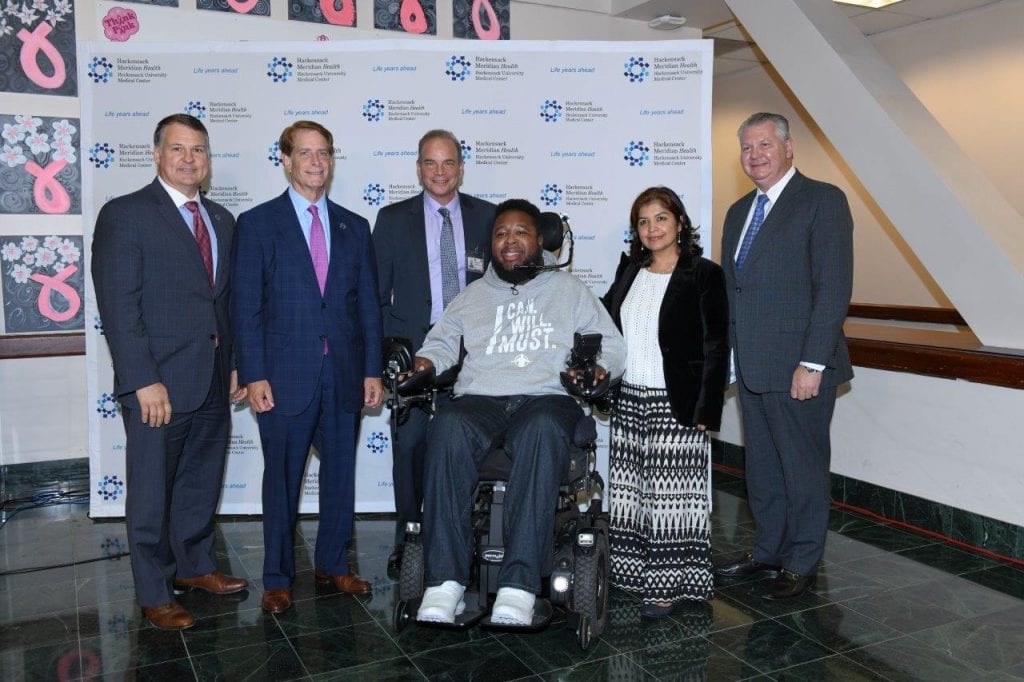 Dr. Roy Vingan was featured in a trio of stories about the paralyzed Rutgers football player, Eric LeGrand.
Doctors still monitoring paralyzed Rutgers player Eric LeGrand
October 18, 2010
Doctors are still waiting to see the full extent of paralyzed Rutgers defensive tackle Eric LeGrand, they said at a press conference this afternoon.
Doctors at Hackensack University Medical Center indicated they were still monitoring LeGrand and assessing the damage to his spinal cord, two days after his Saturday night injury on a kickoff return late in the overtime win against Army. Two neurosurgeons and a trauma doctor spoke in generalities at the press conference on the progress of spinal cord injury recoveries — but did not offer specifics about LeGrand's condition.
Read more from the original story at NJ.com.
---
Rutgers Player Paralyzed (VIDEO): Next 72 Hours Critical for Eric LeGrand
October 19, 2010
It's a hit that's hard to watch. In the aftermath, Rutgers Junior Eric LeGrand lay on the football field, moving his head as if willing to move his body. But it didn't respond.
And, according to his doctors, has not responded since.
LeGrand, only 20, is now paralyzed below the neck. But at a press conference yesterday his doctors at Hackensack University Medical Center emphasized that the next 72 hours are critical for the fate of the promising young man from Avenel, N.J.
Read more from the original story on CBSNews.
---
Eric LeGrand Visits Team Members at Hackensack University Medical Center Who Saved his Life after Tragic Accident during Football Game
October 31, 2010
October 16, 2010 is a day that Eric J. LeGrand will never forget. At the time, he was a college footballdefensive tackle for Rutgers University. During a game against Army at MetLife Stadium, Eric suffered a severe spinal cord injury.
"I remember making that tackle and instantly I knew that something bad had happened," said Eric LeGrand.
He was taken to the Emergency and Trauma Center at Hackensack Meridian Health Hackensack University Medical Center where doctors determined that Eric fractured his C3 and C4 cervical vertebrae and was paralyzed from the neck down.
Read more from the original story from Hackensack Meridian Health