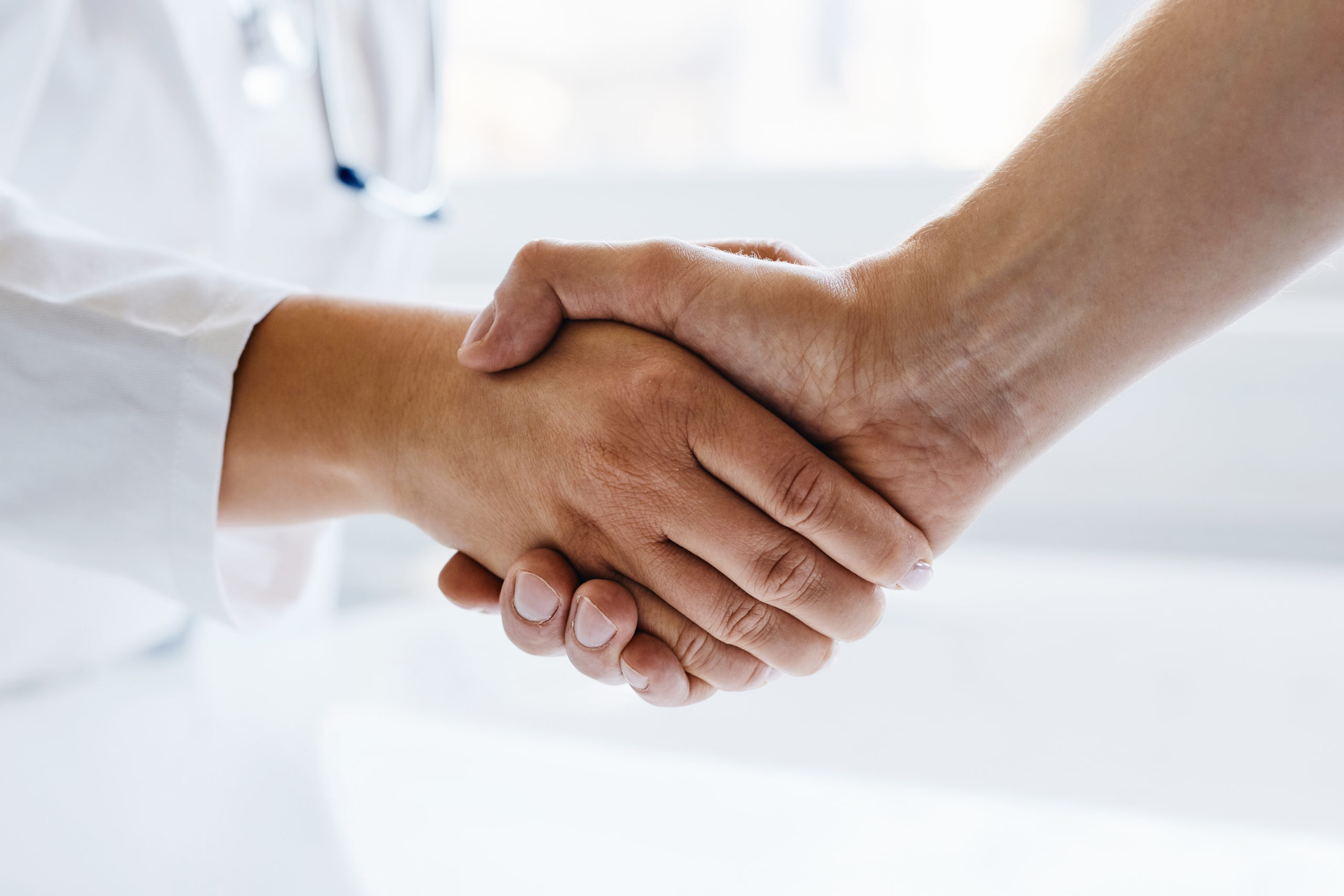 At New Jersey Brain and Spine, our top priority is helping each of our patients recover and thrive. In the more than 25 years since founding our practice, we've done just that—delivering highly skilled, experienced, and compassionate care to more than 40,000 patients with complex brain, spine, and neurological conditions. 
We recently sat down for video interviews with several of our patients to hear more about their experiences with our neurologists and neurosurgeons, and we will be releasing these video interviews throughout this year. In the meantime, here's a quick look at some of the highlights from interviews we had with patients who were treated by four of our physicians: Dr. Mohammed Faraz Khan, Dr. Daniel Walzman, Dr. Elana Clar, and Dr. Hooman Azmi. 
Neurosurgeon: Dr. Khan
What Our Patient Said: 
"Dr. Khan didn't leave one stone unturned when it came to learning about my condition and exploring the best way to treat it. That's one of the biggest differences between him and all the other physicians that I consulted with. With Dr. Khan, I was really confident that I had the best physician and team around me. The quality and attention to detail could not have been better."
Dana Deck, an X-ray technician, who, at age 23, harmed her back while working with a patient. After years of pain, unsuccessful treatments, and surgery, she consulted with Dr. Khan. He worked with Dana to determine the best course of treatment, and she has now fully recovered.

 
Neurosurgeon: Dr. Walzman
What Our Patient Said:
"The first time I spoke with Dr. Walzman, I was a nervous wreck. During one of the scariest moments of my life, he made me feel like everything was going to be okay. He, and the whole team at NJBS, were incredibly kind and caring throughout my treatment and recovery process."  
Patty Petrula was training for a triathlon when she experienced a terrible headache and collapsed at the gym. After being rushed to the hospital, her medical team found that she had experienced a ruptured brain aneurysm. Dr. Walzman performed emergency surgery, and Patty made a full recovery. Staying true to her goals, she completed a triathlon just one year later, and recently completed the New York City Marathon as part of the Brain Aneurysm Foundation's team.

 
Neurologist: Dr. Clar
Neurosurgeon: Dr. Azmi 
What Our Patient Said: 
"Dr. Clar was fantastic and knowledgeable. Right away I felt at home with her. She brought up the surgery as a possibility and introduced me to Dr. Azmi who would be performing it. Dr. Azmi is the kindest soul. He held my hand during surgery. He's just a wonderful person. I asked Dr. Clar to be there with him on the day of surgery. She showed up, and I was calmer knowing she was there."
Sandy, who was diagnosed with Parkinson's Disease in 2008, underwent surgery in 2020 after the condition had progressed. Since the surgery, her tremors have disappeared and Sandy is now able to swim, bike, and play with her grandchildren. 
When it comes to the brain, spine, and nervous system, there's an added layer of complexity with diagnosis and treatment. In addition to having access to the latest technology, our doctors and staff combine competency with compassion and kindness to deliver the best care possible. Find out more about  New Jersey Brain and Spine  or contact us to schedule an appointment or second opinion.