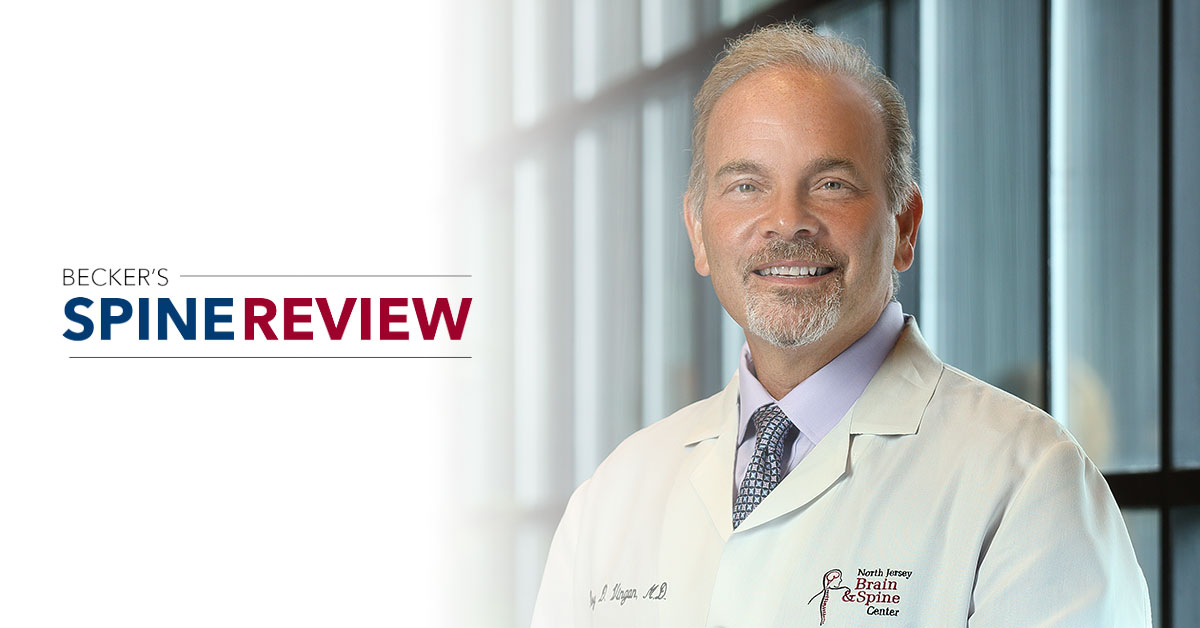 The following is an excerpt from Becker's Spine Review, featuring Dr. Roy Vingan of New Jersey Brain and Spine, a leading spine surgeon and expert in minimally invasive surgery.
Implementing minimally invasive technologies, enhancing the patient experience and weighing whether to scale back Medicare consults are among the biggest priorities for spine practices next year.
Ask Spine Surgeons is a weekly series of questions posed to surgeons around the country about clinical, business and policy issues affecting spine care. Becker's invites all spinal surgeon and specialist responses.
Question: What are your practice's top priorities in 2022?
Roy Vingan, MD. New Jersey Brain and Spine (Oradell): New Jersey Brain and Spine is focused on introducing the latest available, value-added technologies. The use of minimal-access technologies continues to be at the core of our approach in treating all patients as long as the technology affords the patient benefits regarding reducing surgical risks while enhancing successful outcomes.