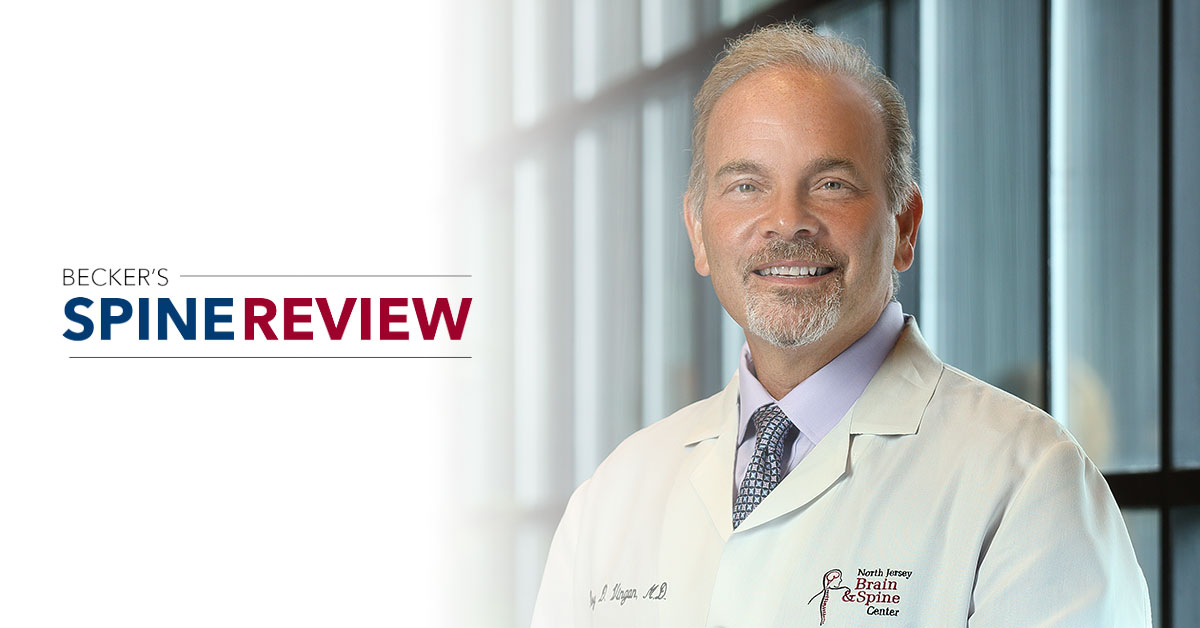 This is an excerpt from an article on Becker's Spine Review.
Endoscopic spine surgery, enhanced recovery after surgery protocols, and robotic platforms are among the procedures and technologies that spine surgeons across the country are integrating into their practice this year.
Six spine surgeons and two physical medicine and rehabilitation specialists discuss what procedures, protocols and technologies they plan to implement in 2022.
….
Question: What procedures, protocols or devices are you considering implementing this year?
Roy Vingan, MD. New Jersey Brain and Spine (Oradell): As we are awaiting our primary hospital's purchase of a comprehensive robotic and low-dose radiation imaging and integrated navigation system, I expect we will see a significant utilization of these technologies in the near future. We have also been active in the use of cervical disc replacement since 2007. As already strong advocates, we are expanding the use of disc arthroplasty as confidence grows with outcomes, especially with more advanced spondylitic cases.
---
Read more from the original article on Becker's Spine Review.