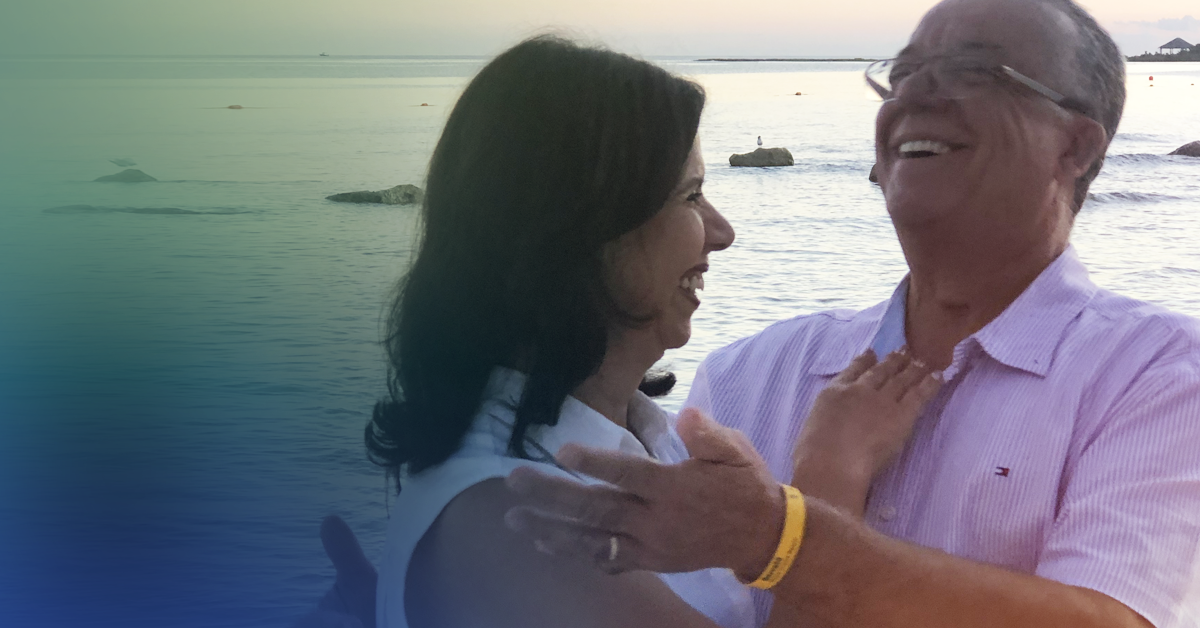 Priscila Evans received a harrowing call at work one day from her mother. Her father had a brain aneurysm that had ruptured, and he was in the hospital. An aneurysm is a weak spot in a blood vessel that causes bleeding into the brain if it ruptures. Realizing how serious this condition was, she and her mother feared the worst.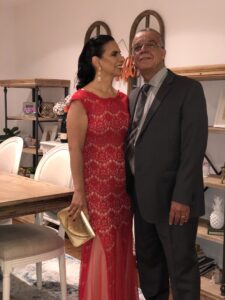 Still, Evans' father was in good hands, he was brought to Hackensack University Medical Center where Reza Karimi, MD, a vascular Neurosurgeon at New Jersey Brain and Spine, was called in on the case. As one of only a few neurosurgeons in the country with advanced fellowship training in both open microvascular neurosurgery and endovascular neurosurgery, Dr. Karimi is known for successfully performing some of the most highly complex and intricate surgical procedures, including using the latest techniques to treat brain aneurysms.
"Mr. Mendes was experiencing an acute subarachnoid hemorrhage from a very rare type of ruptured aneurysm that has a high mortality rate," says Dr. Karimi. "We needed to use a complex and cutting-edge treatment to help him survive."
That treatment entailed minimally invasive endovascular procedure, in which Dr. Karimi threaded a catheter into the artery and used a special type of stent to repair the arteries in the front of Mr. Mendes' brain. "This was a nontraditional, off-label use of this stent, but it's a method I have a lot of experience with and that has been extremely successful in our hands," says Dr. Karimi.
Mr. Mendes made a complete recovery, which is particularly noteworthy given that about two thirds of patients who survive ruptured aneurysms are left with a permanent, life-changing neurologic disability. "Almost 90% of our patients who survive ruptured brain aneurysms are left with no permanent disability," says Dr. Karimi. "That far exceeds the national average of about 60%."
Family History of Brain Aneurysms
Since both Evans' father and her uncle had experienced ruptured brain aneurysms, Dr. Karimi suggested that Evans and her sister undergo a magnetic resonance angiography (MRA) test to see if they were at risk. "Patients with two family members who have had ruptured brain aneurysms need to be screened because they have a 15 to 20 percent risk of having an aneurysm themselves," says Dr. Karimi.  Thankfully, the MRA revealed that Evans' sister did not have an aneurysm. Still, she will follow up with Dr. Karimi every five years to ensure nothing has changed. Evans wasn't as fortunate; the MRA showed that she had a 4-millimeter middle cerebral artery aneurysm. "Dr. Karimi was very attentive and caring when he gave me the news," says Evans. "Despite the serious nature of our conversation and my circumstances, he made me feel calm."
Brain Aneurysm Treatment Options
Dr. Karimi and Evans spent a long time discussing whether she should undergo surgery to treat the aneurysm. Ultimately, given her family history and the potential that she might one day become pregnant (aneurysms are at higher risk of rupturing during pregnancy and delivery), she decided surgery was the right choice. "Not all aneurysms rupture, and surgery is not the best option for everyone or every situation, but we felt it was the right choice for her," says Dr. Karimi. "She asked me what I would recommend if it were my wife in this situation, and I told her I had no doubt that I would recommend surgery."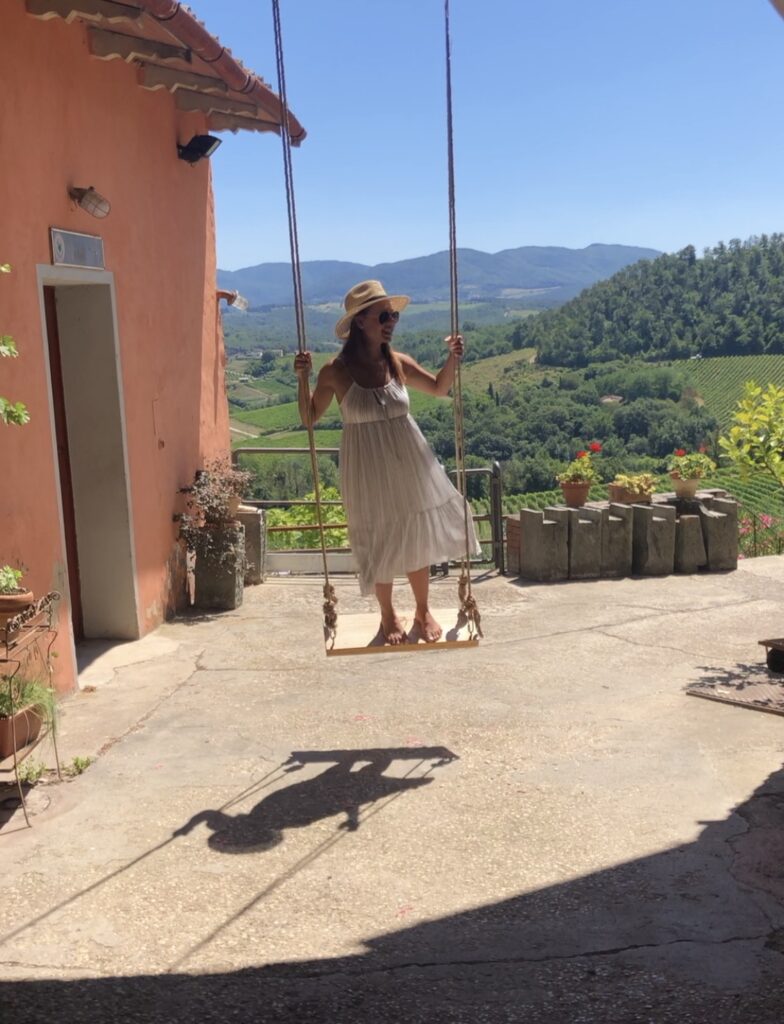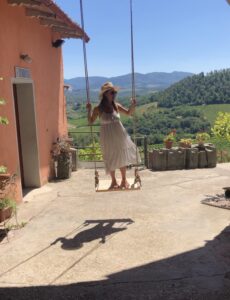 Once Evans made the choice to undergo surgery, she felt confident knowing Dr. Karimi would be at the helm. "My family and I trusted him to make the right call and to ensure I would have a good outcome," she says. "We saw the way he cared for my Dad, and we were confident in his abilities."
Unlike her father's aneurysm, which had been treated endovascularly, Evans' surgery required microsurgical clipping because of the aneurysm's size, shape and location. Fortunately, Dr. Karimi's training and experience made him uniquely qualified to treat Evans.
"It's very important for patients like Mrs. Evans to find neurosurgeons with advanced training in both microvascular and endovascular neurosurgery, someone who can offer every type of brain aneurysm treatment available," says Dr. Karimi. "That way they can rest assured that the method of treatment recommended takes all treatment options into account and is best for their situation."
Two months later, Dr. Karimi performed Evans' surgery. She spent only a few days recovering in the hospital, and while she couldn't go back to work or travel for a few months, she was up and moving around within a week. "I recommend Dr. Karimi to everyone I know," says Evans. "He saved my Dad's life, and he may have saved mine."
Exceptional Results
Sixty two percent of patients in the United States with ruptured aneurysms completely recover with no disability. That percentage is nearly 90 percent for patients treated by the neurosurgeons of New Jersey Brain and Spine.
When You Should be Screened for Brain Aneurysms
If you have a family history of brain aneurysms, contact New Jersey Brain and Spine for a consultation. In about 15 percent to 20 percent of cases, individuals with two family members that have aneurysms will have one themselves. Not all aneurysms will rupture, but when they do, the mortality rate is between 30 and 50 percent.
While the statistics of aneurysms are lower among individuals with only one family member with a history of aneurysms, these individuals may also want to consider screening. "We have been screening individuals with this level of family history, especially young adults, and we have frequently discovered unruptured aneurysms," says Dr. Karimi. "If I had a family member that had a brain aneurysm, I would definitely want to be screened because it does elevate your risk."