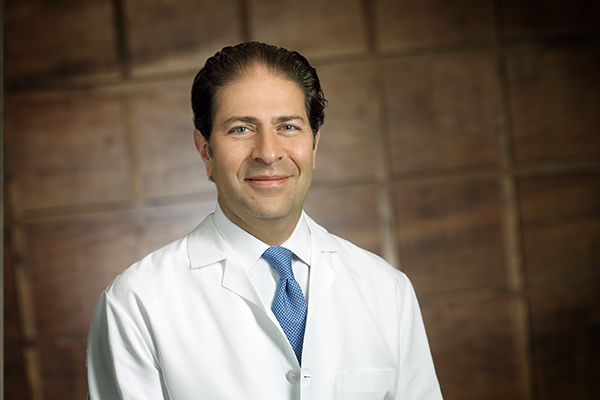 Patients with Parkinson's disease and their families have many reasons to feel optimistic about the future. The medical community is learning more about Parkinson's disease, helping us expand the number of treatment options for patients.
Researchers and scientists are working to optimize current therapies—in fact, there are currently 25 gene therapy clinical trials underway for Parkinson's disease, according to the American Society of Gene and Cell Therapy. We're also improving surgical  treatments, such as deep brain stimulation, and developing new treatments, such as focused ultrasound, that help modulate the brain and treat Parkinson's disease and other neurological disorders.
These exciting developments make me hopeful that, within the next decade, we will be able to offer gene therapy and noninvasive treatments that help brain cells recover from neurological disorders.
How to find the best treatment for your condition and needs
When it comes to Parkinson's disease, there is no one-size-fits-all approach. Every patient is different and has unique needs. It's critically important to find an experienced movement disorders specialist who recognizes this and creates a personalized treatment plan for you. We encourage patients and their families to advocate for themselves; never hesitate to seek out a second or third opinion if you're unsure about the treatments or approaches.
Your Parkinson's treatment plan should also be holistic and involve expertise beyond just your movement disorders specialist. At New Jersey Brain and Spine, we take a comprehensive approach to treating Parkinson's disease.  Our highly specialized team of neurosurgeons, neurologists, physiatrists, and physical therapists collaborates to develop personalized care plans for each patient, precisely modulating treatments and incorporating wellness, exercise, and complementary therapies to maintain overall health, quality of life, and independence.
We are also highly experienced in providing the most-advanced and complex surgical treatments, though we only recommend them when absolutely necessary.
Finding the right movement disorders specialist who has the backing of a strong medical team will help ensure you understand all the treatment options appropriate for your unique circumstances.
While living with Parkinson's disease certainly presents challenges, there is every reason to expect to live well, and I encourage patients and their families to take heart from the many positive developments in this field and the tremendous advances we are making. I'm excited about the progress, and I firmly believe that we will make significant gains in the years ahead.
---
Dr. Hooman Azmi is a board-certified neurosurgeon who is fellowship-trained in functional and restorative neurosurgery. His main areas of interest are the surgical treatment of Parkinson's disease and other movement disorders, facial pain syndromes such as trigeminal neuralgia, chronic and malignant pain syndromes, peripheral nerve disorders, and minimally invasive and image-guided treatment of neurological disorders. Dr. Azmi prioritizes shared decision-making with patients and works hard to ensure that they understand all of their treatment options. His goal is to identify the best and most appropriate treatment for each person based on their individual needs. Learn more about Dr. Azmi.