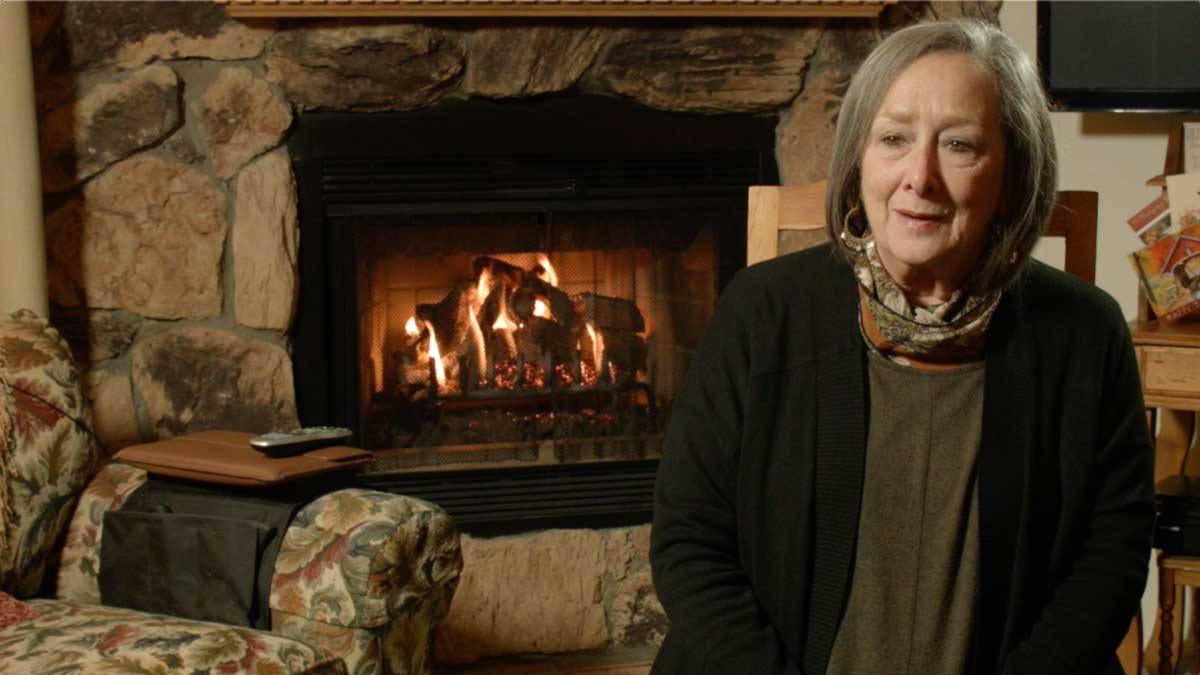 After she began experiencing crippling back and leg pain, Paula sought help from New Jersey Brain and Spine physician Dr. Roy D. Vingan. Learn how Dr. Vingan approached her care, and how Paula went from barely being able to get in and out of her car, to easily walking two miles every morning. "It's a great feeling to have no pain, and to feel a little bit better every day," says Paula.
Paula Guerriero | Patient Testimonial | Degenerative Scoliosis
---
Transcript:
I would not go out after work at night… because it was too exhausting, the pain was too exhausting.
FOR MORE THAN 40 YEARS, PAULA HAS BEEN AN ENERGETIC LIGHTING CONSULTANT HERE IN PARK RIDGE. BUT ABOUT A YEAR AGO, SHE STARTED FEELING CRIPPLING PAIN IN HER BACK… THAT RADIATED DOWN HER RIGHT LEG. JUST STANDING UP WAS A CHALLENGE.
It was getting harder and harder just to spend all the time I needed to in the shower – to wash my hair, to rinse my hair. It got to the point where I'd be actually in tears in the shower.
TEN YEARS AGO, PAULA HAD SUCCESSFUL FUSION SURGERY WITH DR. VINGAN. SO SHE WENT TO SEE HIM AGAIN.
Paula came in a decade or so after her last surgery – which had gone well and she had done well from – and was no presenting with increasing back pain and a spine that had shown more significant deterioration.
A CERTAIN DEGREE OF WEAR IS NORMAL, BUT WHEN THE DETERIORATION IS UNEVEN IT CAN LEAD TO DEGENERATIVE SCOLIOSIS
What now had developed was this unusual curvature in her spine where each of the disk spaces had collapsed down significantly. The nerves that want to exit out of the spine are also under additional pressure potentially from that further collapse. So patients usually present, as did Paula, with not only back pain but some nerve symptoms. It took everything I had to get into the car. I actually would physically lift up my right leg with my hands to get my leg in the car.
WHEN PATIENTS PRESENT WITH BOTH STRUCTURAL AND NERVE DAMAGE, DOCTORS FACE A DIFFICULT CHOICE.
We look at the big picture and say can I just treat any one of these segments successfully and is that going to really do the trick? I'd be in the grocery store and I'd be like hanging on the shopping cart. I was always looking to see where the nearest chair was. And then we have to start to entertain the bigger picture which is treating the degenerative scoliosis from the top to the bottom. And that is a fairly significant reconstructive operation.
IN FACT IT REQUIRES TWO DIFFICULT SURGERIES OVER THREE DAYS. THAT'S WHY DR. VINGAN ONLY CHOOSES IT WHEN HIS PATIENT FEELS THERE IS NO OTHER CHOICE. I know I don't consider this surgery unless someone has reached that point in their life that they just can't tolerate this any more. ..from that viewpoint it was an easy decision … because I knew I just couldn't live another day the way I was going. It, it…it couldn't go on.
THE FIRST SURGERY INVOLVES PLACING SPACERS, OR CAGES, BETWEEN THE VERTEBRAE TO RELIEVE THE PRESSURE ON THE DISKS.
…just imagine these two.. a bone here and a bone here being collapsed down in an unequal way. You can come in from the side of the spine and put something that's a rectangular construct that fits across the space entirely, it will immediately straighten up that space.
THE DAY OFF BETWEEN PROCEDURES ALLOWS FOR AN ASSESSMENT.
But it also gives us the chance – after we put the cages in on the first day – to get the patient upright and see if we've relieved the nerve pain just by putting these spacers in.
They had gotten me up out of bed and I was with a walker and they said "come on, let's see if you can walk." And we started to walk and they said, "how's the pain in your leg?" and I went…."Oh my god, I don't have that pain in my leg!" And it hasn't come back.
Then it reduces the amount of surgery we have to do on the second day which is where we go in and place the screws and the rods to help straighten the spine.
PAULA'S RECOVERY WENT SMOOTHLY IN PART BECAUSE DR. VINGAN MADE SURE SHE KNEW WHAT TO EXPECT
He explained everything. When I made the decision to do this I knew exactly what was gonna happen. There were no questions that were unanswered. He said to me that I was not going to like him for the first six weeks after the surgery. But that was a lie: I still liked him. … because once the parts were fixed it was a matter of doing the work. And … my goals came faster than what was expected. And that was a great surprise.
BARELY TWO MONTHS INTO HER RECOVERY, PAULA KNEW SHE HAD ARRIVED.
After that eight weeks of being in the pool and then transitioning to land…and starting to drive I was like, "I've got this. I've got this!" I was able to say to Paula, "The first six weeks, you're not gonna like me." It's a painful procedure to go through. When you clear that path, patients get better and better and stronger and ultimately do quite well and resume a good quality of life, as I believe Paula has. I don't think about it any more. I get up in the morning now and then I get on the treadmill and I walk two miles. And I walk two miles because I can. And it's a great feeling to have no pain and to feel a little bit better every day. I'm not perfect yet, but I'm working on it… and I think it's coming.
Need a Consultation?
Degenerative scoliosis corrective surgery can be a scary thing to face. We hope Paula's story helps you feel at ease with the road to recovery ahead of you. If you would like to get a second opinion or need a surgical consultation, contact us using our website form, email us at [email protected], or call at 201-342-2550.