New Jersey Brain and Spine participates in a variety of the latest clinical trials to offer our patients access to groundbreaking treatment options. Below is a list of our current clinical trials. During your visit, your neurosurgeon will inform you of any current clinical trials that are appropriate for your condition, and our staff will help you to enroll in any trial you wish to participate in.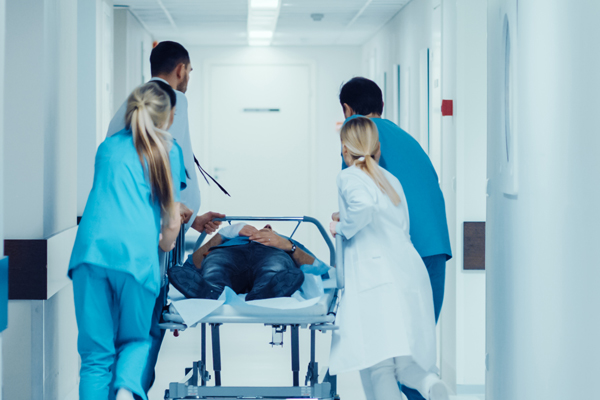 Neurotrauma
Safety And Efficacy Study Of Intravenous (IV) Administration Of Elezanumab To Assess Change In Upper Extremity Motor Score (UEMS) In Adult Participants With Acute Traumatic Cervical Spinal Cord Injury (SCI) (ELASCI). Read more on this Spinal Cord Injury trial announcement.
---
Cerebrovascular Program Clinical Trials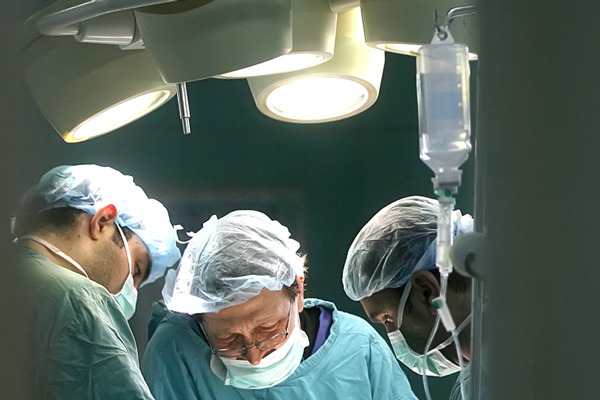 THERAPY Trial: A Phase IV Trial Assessing the Penumbra System in the Treatment of Acute Stroke (THERAPY): To assess the safety and effectiveness of the Penumbra System as adjunctive treatment to IV tPA in patients with acute ischemic stroke from large vessel occlusion in the anterior circulation.
EG-1962: A Phase 1/2a Safety and Tolerability Study of EG-1962 in Aneurysmal Subarachnoid Hemorrhage (NEWTON).
NANO Trial: EffectiveNess and SAfety of Small ANeurysm COiling Trial (NANO): To compare the safety and efficacy of treating small aneurysms with coils specially designed for small aneurysms to historically reported rates of safety and efficacy for the treatment of larger aneurysms.
Crest 2: Carotid Revascularization and Medical Management for Asymptomatic patients with Carotid Stenosis.
Cerebrovascular Humanitarian Device Exemption (HDE) registries
Wingspan Stent/Gateway Balloon: Device manufacturer: Boston Scientific
Codman/Enterprise Device & Delivery System: Device manufacturer: Codman & Shurtleff, Inc.
Onyx Liquid Embolic System: Device manufacturer: EV3, Medtronic.
Neuroform EZ Stent/Microdelivery System: Device manufacturer: Stryker Corp.
LVIS: Device manufacturer: Microvention Inc.
---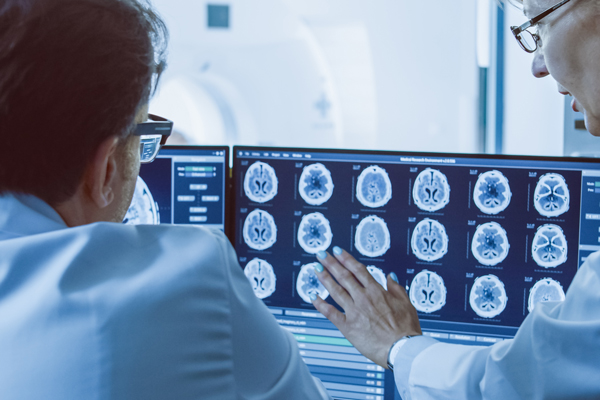 Neuro-Oncology Clinical Trials
Newly Diagnosed High Grade Glioma
A Phase III Clinical Trial Evaluating DCVax®-L, Autologous Dendritic Cells Pulsed With Tumor Lysate Antigen for the Treatment of Glioblastoma Multiforme (GBM)
A Prospective, Multi-center Trial of NovoTTF-100A Together With Temozolomide Compared to Temozolomide Alone in Patients With Newly Diagnosed GBM
An International, Randomized, Double-Blind, Controlled Study of Rindopepimut/GM-CSF With Adjuvant Temozolomide in Patients With Newly Diagnosed, Surgically Resected, EGFRvIII-positive Glioblastoma
Open-label, Randomized, Controlled, Phase 3 Safety and Efficacy Study of Trans Sodium Crocetinate (TSC) with Radiation Therapy and Temozolomide in Newly Diagnosed Glioblastoma (GBM) Biopsy-Only Subjects
Pilot Study of NovoTTF in Conjunction with Temozolomide Chemoradiation for Newly Diagnosed Glioblastoma
A Phase II/III Randomized Trial of Veliparib or Placebo in Combination With Adjuvant Temozolomide in Newly Diagnosed Glioblastoma With MGMT Promoter Hypermethylation
A Randomized Phase 2 Single Blind Study of Temozolomide plus Radiation Therapy combined with Nivolumab or Placebo in Newly Diagnosed Adult Subjects with MGMT-Methylated (tumor O6 methylguanine DNA methyltransferase) Glioblastoma
Recurrent High Grade Glioma
A Phase II Study of Rindopepimut/GM-CSF in Patients With Relapsed EGFRvIII-Positive Glioblastoma
A Phase 1 Ascending Dose Trial of the Safety and Tolerability of Toca 511 in Patients With Recurrent High Grade Glioma
Phase 2 Dose-Escalation Study of TPI 287 in Combination With Bevacizumab in Adults With Recurrent Glioblastoma
A Phase II Randomized Trial Comparing the Efficacy of Heat Shock Protein-Peptide Complex-96 (HSPPC-96)
A Phase II, Multicenter, Open-Label, Single Arm Study to Evaluate the Safety, Tolerability, and Efficacy of Disulfiram and Copper Gluconate in Recurrent Glioblastoma
A Randomized, Multicenter, Phase 2 Study of DSP-7888 Dosing Emulsion in Combination With Bevacizumab Versus Bevacizumab Alone in Patients With Recurrent or Progressive Glioblastoma Following Initial Therapy
A Phase 2/3 Randomized, Open-Label Study of Toca 511, a Retroviral Replicating Vector, Combined With Toca FC versus Standard of Care in Subjects Undergoing Planned Resection for Recurrent Glioblastoma or Anaplastic Astrocytoma
Expanded Access (Compassionate Use) Treatment Protocol: Rindopepimut (CDX-110)
Progressive Meningioma
Phase II Trial of SMO/AKT/NF2 Inhibitors in Progressive Meningiomas with SMO/AKT/NF2 Mutations
---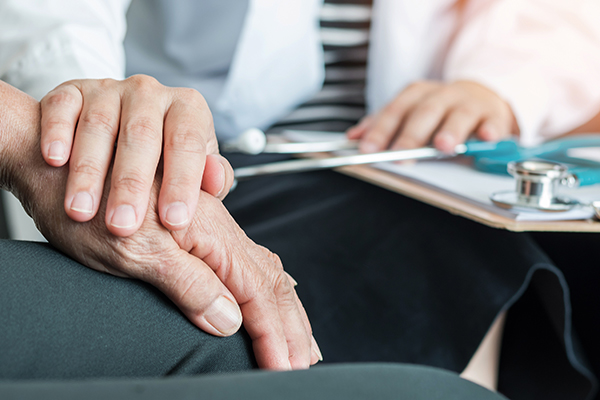 Movement Disorder Clinical Trials
RESTORE 1 Clinical Trial – A randomized placebo surgery controlled, double blinded, multi-center, phase 2 clinical trial, evaluating the efficacy and safety of VY-AADC02 in moderate advanced Parkinson's disease with motor fluctuations.
Parkinson's Disease Inpatient Clinical Knowledge and Management (PICK) – This study focuses on patients with Parkinson's Disease in the adult inpatient units of Hackensack University Medical Center.
WatchRX – Smartwatch to improve timely medication administration and correlate medication timing with self-reported and Smartwatch measured motor symptoms in inpatients and outpatients with Parkinson Disease
---