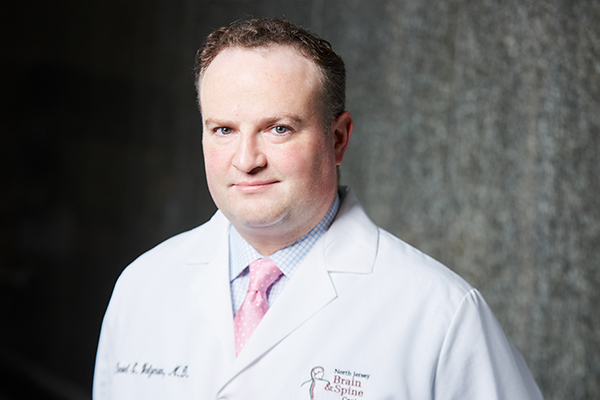 Someone in the United States has a stroke every 40 seconds, and someone dies of a stroke every four minutes, according to the CDC. Stroke is a leading cause of serious long-term disability, and strokes reduce mobility in more than half of stroke survivors age 65 and over.
As a neurosurgeon who specializes in stroke and neurovascular and endovascular surgery and a founder of the comprehensive stroke center at Hackensack University Medical Center, I see the heavy toll strokes have on patients and their families—particularly when strokes aren't identified or treated quickly.
Early intervention is critical for strokes, and the faster patients receive treatment, the better their outcome. One study found that patients who arrived at the emergency room within three hours of their first symptoms had less disability three months after a stroke than those who delayed care.
Stroke Warning Signs
Knowing the warning signs of a stroke can help ensure you act quickly if you or a loved one is experiencing one. Here are some of the most common warning signs to watch for:
Face dropping/difficulty smiling
Arm or limb weakness or numbness
Speech difficulty (slurring or inability to speak)
Severe headache
Poor balance
Loss of consciousness
If you suspect that someone you know is having a stroke, call 9-1-1 and go to the nearest emergency room. Never hesitate to seek treatment. It's always better to err on the side of caution and be wrong than to not seek treatment at all.
Top Stroke Risk Factors
The biggest way to avoid a stroke is to engage in habits that help mitigate or avoid preventable risk factors. These risk factors include:
High blood pressure
High cholesterol
Smoking
Obesity
Type 2 diabetes
Keep in mind that individuals who have had a previous stroke are at especially high risk for another event. In fact, nearly 1 in 4 strokes occur in individuals who suffered a stroke in the past, according to the CDC. Non-ruptured brain aneurysms also increase the risk of stroke, and there are minimally invasive techniques neurosurgeons can use to treat them.
And, while strokes occur most often in elderly individuals, don't ignore the signs in younger adults. One study found that more than one-third of people hospitalized for stroke were younger than 65.
Stroke Treatment
Most strokes are ischemic strokes, and occur when blood flow to the brain is blocked. Another common type is a hemorrhagic stroke, which are often caused by a ruptured brain aneurysm or hypertensive hemorrhage.
If a patient is experiencing an ischemic stroke, our treatment goal is to reestablish blood flow to the affected part of the brain as quickly as possible. Treatment varies based on the patient, but many receive clot busting medication or minimally invasive surgery in which a stent is temporarily inserted into the brain with the use of a catheter, and the clot and stent are removed together, thereby restoring blood flow.
Hemorrhagic strokes, which patients often describe as the worst headache of their lives, are treated a little differently. When patients experience hemorrhagic strokes caused by a ruptured aneurysm, we often perform an emergent procedure to block the aneurysm with coils or stents. Hypertensive hemorrhages are treated with medications and sometimes require open surgery to remove the clot.
Regardless of the type of stroke, it's important for the patient to access care as soon as possible for the best outcomes.
Finding the right stroke management team can help improve the patient's outcome and recovery. At New Jersey Brain and Spine, we embrace a collaborative approach to stroke treatment to ensure the most optimal care. Our team is made up of experienced neurosurgeons and neurologists who specialize in stroke, and who collaborate with emergency room physicians.
We have subspecialized training and experience in all stroke treatment techniques—from the most minimally invasive to the most complex—so that patients and their families can rest assured that we will identify and recommend the best approach for each patient.
---
Daniel Walzman, MD, a widely regarded leader in neurovascular and endovascular surgery, founded the endovascular neurosurgery programs at Hackensack University Medical Center, The Valley Hospital, Englewood Hospital and Holy Name Medical Center. He also was instrumental in establishing comprehensive stroke centers at Hackensack University Medical Center, and holds 24 patents in novel devices, many relating to stroke care. He has subspecialized training in cerebrovascular disorders, endovascular neurosurgery, and interventional neuroradiology, and provides the full array of neurosurgical care.