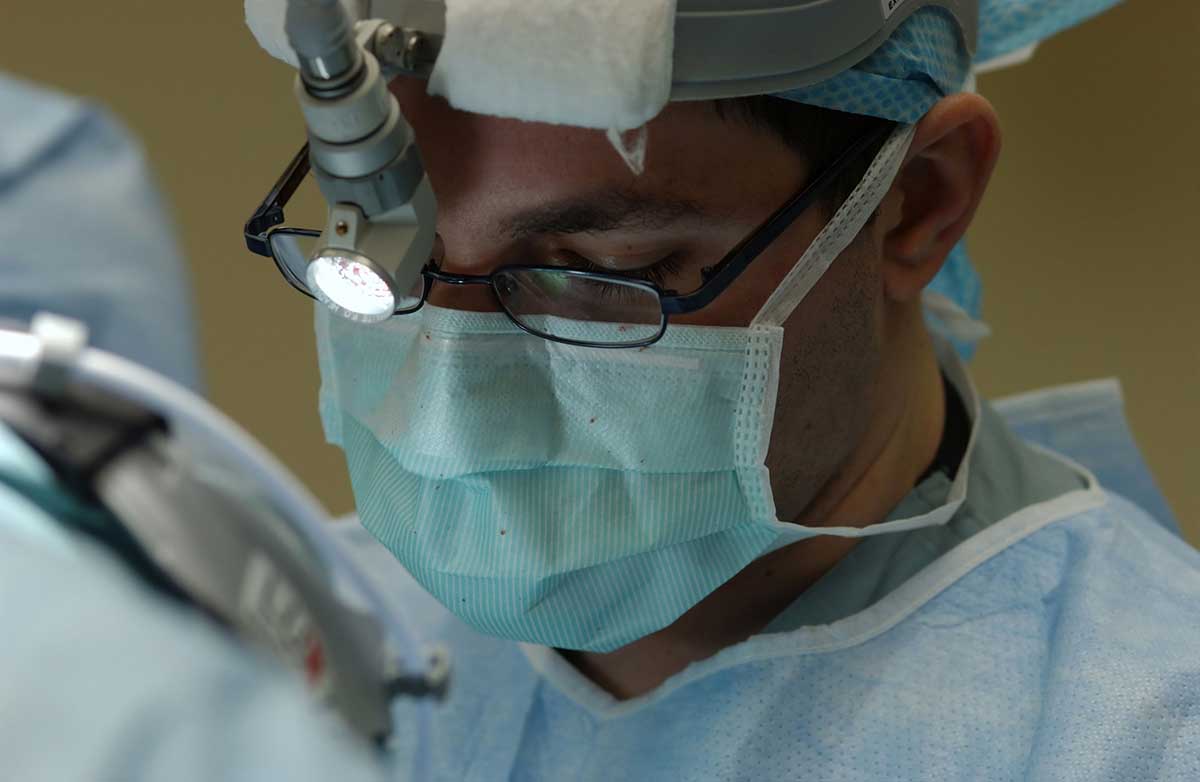 How do you find the best neurosurgeon for your unique case?
It can be scary when a patient receives a diagnosis of a neurological disorder—a disease or neurological condition that involves the brain, spinal cord, or nerves. If treatment for the issue involves surgery, that can add another level of gravity and fear for the patient. One of the best ways to ease the fear and anxiety associated with this type of diagnosis is to find the best neurosurgeon near you. This individual should inspire your trust and confidence through their experience, credibility, results, and ability to connect with you.
As a neurosurgeon at New Jersey Brain and Spine, I see patients daily who suffer from Parkinson's Disease, tremors, trigeminal neuralgia, and spine issues. Their diagnoses are sometimes life-altering, and I understand how patients might fear seeing a neurosurgery specialist. The good news is that while surgery is sometimes the answer, it's often not the only answer.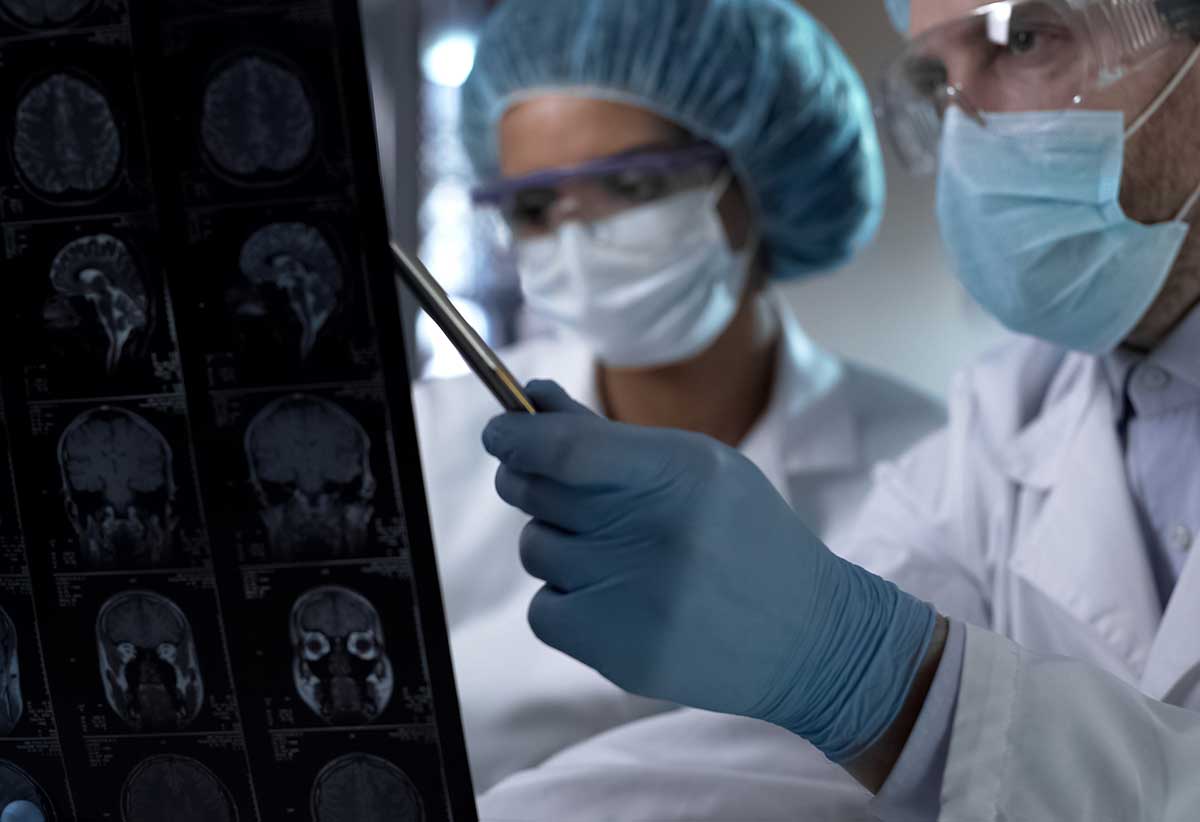 Our philosophy is that we treat patients like family. It's important that our neurosurgeons clearly explain the specific issue for the patient, make a correct diagnosis, and review all the treatment options available, starting with the most conservative. Ultimately the patient decides the course of treatment for their neurological disorders, and our goal is to help patients and their families decide what's best for them.
In that light, I'd like to share some suggestions about what to look for in a neurosurgery specialist in case you or a loved one is diagnosed with a neurologic condition.
How to start looking for the best neurosurgeon for you
Most patients start their search for the best neurosurgeon in one of two ways: receiving a referral from a neurologist or primary care physician or going online to do their own research. Some patients also ask family, friends, or other healthcare providers for recommendations.
Interestingly, 88% of patients will go online to read reviews about a physician even after they've been referred. Online review sites can offer a window into a practice's personality and responsiveness and a limited view into how certain physicians treat and care for their patients.
Review sites may be a good starting place, but patients would be wise to take them with a grain of salt. The ratings can be skewed by one disgruntled patient, possibly from years ago.
The best place to start researching for the best neurosurgeon is on the neurosurgeon's website. A reliable surgeon will ensure their biography, education and training, and specialty areas are easy to find on the website. Another sign of a quality practice is if it offers educational information about the conditions and treatments on its website, along with patient stories, topical blogs written by the providers, locations, and easy-to-find contact information.
Once you narrow your choices to two or three providers, schedule a consultation to meet the physicians in person. Be sure to include your medical history, test results, and images so the physician can have all the facts to review and advise on your case. Include a spouse or trusted family member with you if you like.
Questions to ask to find the best neurosurgeon
Start by asking the surgeon's thoughts on your diagnosis, whether it's accurate, and what treatment options are available. Discuss the pros and cons of each. Be honest with the surgeon about how your lifestyle, support network, and other health conditions might play a role in the successful outcomes for each.
I'm always impressed when patients ask me what experience I have with a particular condition or procedure and how many patients I've treated, surgically and otherwise, with success. This is an excellent question to ask because the greater the number of successful procedures performed by the surgeon, the better your results are likely to be.
Also ask what complications the surgeon and the prior patients have encountered with the procedure. In addition to his or her success rate, a neurosurgeon's complications rate can tell a story, too. Ask about what possible complications the surgeon might envision with your case and what plans could be put in place to prevent or manage them.
Another important consideration is your ease and comfort communicating with the neurosurgeon. Does he or she invite your questions? Are the answers delivered in a manner and language that you understand? Working with a surgeon who shows interest in you, who will respect and encourage your decision-making process can be just as important a factor to your success as other criteria.
Red flags for who might not be the best neurosurgeon
The team at New Jersey Brain and Spine views surgery as a last resort, and we always recommend the most conservative care approaches first. However, not all neurosurgery centers are like this. I would advise inquiring further if you notice any of the following during your consultations.
The surgeon immediately suggests surgery. Ask why no conservative and non-invasive treatments would be tried first.
You notice some defensiveness. A reputable surgeon will gladly answer all your questions and speak proudly of his or her experience.
The physician discourages a second opinion. If the surgeon feels threatened by your desire to seek a second opinion (or third), ask why.
Exploratory spine surgery is recommended. State-of-the-art radiologic imaging, not surgery, ought to be the first step if the surgeon needs more information.
You're sensing some pressure. Don't fall for scare tactics. Even if surgery might be imminent or the surgeon says he's booking up fast, you must take the time to research your options and feel comfortable with your choices.
You hear the word "cure." Most likely, your condition is such that there is no sure-fire cure. The best neurosurgeons will offer a realistic view of your condition, possible treatments, potential outcomes, and ideas to help manage and control your condition.
Also critical: pay attention to the practice staff in addition to the surgeon. When you call, how long does it take to get through to a live person? Are you greeted for office visits by name and with a smile? Do they return messages and emails within a reasonable time? Also, will the practice help investigate and explain what your insurance covers (and what it doesn't)?
If the practice environment—whether it's a messy waiting area or restrooms, unprofessional staff, or something else—doesn't indicate that you are cared for and respected, consider seeking out another practice.
Lastly, don't forget to check out the hospital at which your surgery will be performed. While you may have a choice in picking the best neurosurgeon, you likely won't have a choice in the facility he or she uses for your procedure. Hospital quality matters because top-rated hospitals report fewer complications and better outcomes.
Please don't hesitate to contact us if you or a loved one need a neurosurgeon or would like a second opinion. Feel free to call (201) 342-2550 or contact us online.
Questions to Ask a Neurosurgeon?